The suggestions, tips and ideas to help guide you to incorporate social media into your e-orientation.
Freshmen orientation camps have always been the buzz of the summer holidays. This year, it's taking a real turn towards digitizing that experience for our incoming freshies. It's going to be a challenge because we'll have to create that same people interaction, connection and engagement all while being online behind the screen. Sounds quite crazy right? And lots of questions on where to begin.
Take a quick peak into our first part to planning on e-orientation camp, and we'll show you an overview on what you're going to be working with (you can thank us afterwards). Here, let's talk about how we're going to BREAK THAT SCREEN and engage our freshies with the beast that is social media. It's intimidating, but filled with power to switch up your game.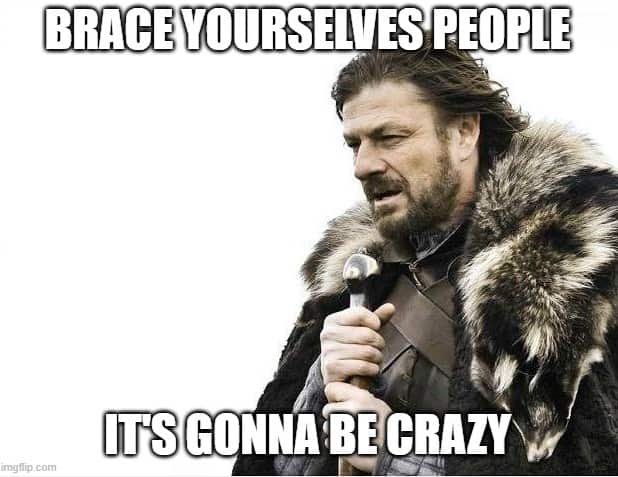 At this point, you can't be walking in totally blind, you're going to have some sort of game plan ready. This is the camp where freshies will have fun and go a little crazy meeting new people and creating new memories and experiences. So the question is, what's your camp's theme and concept and what resources do you have on hand? There's a vision in your mind that you wanna reach and how else but through what everyone's on these days. Social media platforms? Let's talk Instagram and Tik Tok.
#1 Where are you on Social Media?
It all begins with where I can find you on social media. Are you on Facebook, Instagram, YouTube or Tik Tok? You've got to know where your freshies can currently find you and if you've got a presence on it. You can test it with some polls on IG to see the response count and rate. If your presence is low, you know you'll have to bump up on your marketing and social media strategy.
There are a couple of social media platforms you can be on and I suggest for this camp, you focus on one main platform to host your main programme. You don't wanna spread yourself too wide, so gather all your freshies into a centralized platform. Namely, Instagram, because literally everyone has an Insta account and it's been more active than ever with the current stay-home order. And no, your other platforms are not redundant, use them to direct your viewers to your Instagram.
You might also want to take a look into Tik Tok as they've become increasingly popular with their easy to use video filming and editing tools. It's very beginner friendly and promotes individual expression and content creation. It could be a whole new activity on its own. If you want it, it can happen.
#2 What do you need to do on Instagram?
What's up next? That's going to be knowing what needs to be done and fulfilled on your social media account, which we're focusing on Instagram. For your incoming freshies who don't know who you are, it's best we start off by introducing yourself and your club. Show them who the club is, what it does and who are a part of it.
People connect better to clubs that have a team or family who shows them the life and growth of the club and members. So don't spare any effort in creating contents to showcase your organising committee and your journey together in the past years.
Now that they know clearly who you are and what your club does, it's time to begin feeding them with teasers and activities to lead up to the camp. Introduce the camp to them and get them interested to sign up. Because what's an orientation camp without the freshies? Talk to them, answer their questions and assure them that this digital camp will be a whole new experience, with a whole program lined up for them.
BONUS TIP: Create a custom hashtag for your event. With your custom hashtags, you can then easily collect all posts, stories and mentions related to your event in one consolidated manner.
#3 How do you use Instagram to showcase your camp?
How often are you using Instagram? Barely? Often enough? That's cool, we'll share with you some features and suggestions on Instagram that you can use to fulfill the steps above.
Photo posts
This is a basic feature everyone uses, it'll be good for introducing your club and committee and posting promotional posters. I'm sure your marketing team knows this well so here are some additional suggestions.
You can try posting a collage like a magazine or even spread out each post to form a large poster, you'll have more space to work with and trust me, it will attract attention.
Layout Feature in IG that allows you to snap multiple pictures into a single frame, this would be a creative way to include different expressions or poses when making self-introductions.
IG also has many creative and cute Sticker Packs such as @lianahughescreative and gladdest. You can explore and find what suits your style more.
For more advance features, you can use other photo editing software like Adobe Illustrator or Canva.
VIDEOS AND IGTV
Videos have always been the more creative way of creating content especially with many ongoing challenges on Tik Tok like the anysong and wipeitdown Challenge. The wipeitdown Challenge is so popular that IG created a Challenge Sticker for it! It's about time we get on board this trend and leverage on its popularity.
Challenge Videos
Gather inspiration from Tik Tok Challenges and create your camp's very own challenge, you can use this in your early phases as a pre-camp engagement activity or as part of the main camp activity. It would be great to include this in an ending camp video montage.
Challenge Sticker on IG allows you to tag a recognised list of challenges on IG and nominate others, this can be used also as a referral activity to get more views and reach.
The Brush Challenge can be recreated to introduce your committee members by passing a brush or common item across each screen and having your own screen time. Add stickers, texts and filters to make it pop!
Tik Tok will be a very good tool to begin filming and editing, as a first timer on Tik Tok, it was personally very user-friendly and they have many free and easy to use effects, filters, stickers and other editing features.
INSTAGRAM STORIES
This feature is amazing for getting to know the freshies and engaging them with activities that they can participate in. Each frame runs for 15 seconds but can be continuously connected, so you're open to share behind the scenes footage and mentions from OGs during the camp.
Questions – Perfect for your FAQs to be directed here and for you to gather opinions from your freshies. It's more friendly and active here as compared to a form to be filled in and not knowing when a response will be posted.
Polls – Ask them what they prefer, whose team they are on and even what prizes or welfare they'd pick, it's a crucial time to hear the voices of your freshies when you can't see them.
Quizzes – This is similar to polls but with more options, you can even start a mini competition going on. You can quiz them as part of your sneak peek into your camp by sharing a photo and asking them which tribe it would belong to.
Instagram Takeovers – Have your OGL's take control of your Instagram and get them to run mini activities like any of the above or even just to introduce themselves to the freshies. You can even have a mini competition to see which tribe is most responsive or engaged during their OGL's takeover! Or maybe if you're running a faculty orientation camp, don't be afraid to get some teachers on board too!
Countdown Sticker – To build anticipation for when an event, giveaway, webinar or IG Live is coming on, allow your viewers to receive a notification when it begins so they don't miss it!
AR Filters – Created by other content creators, you can choose to use them to spice up the fun or even create your own filter for your camps! Could this be a challenge video? A task in the progamme? Or an ice-breaking activity? You pick!
INSTAGRAM LIVE
This is perfect for getting up-close and personal with your freshies to meet and talk to them. If you're a performing arts group, feel free to showcase your talents and what they can look forward to.
Gather Questions from the Questions Sticker on Insta Story and when you go live, you can answer them with the questions shown on screen. Or you can do a live Q&A session during the live itself.
Get your professors or faculty members on and get them to answer questions or do challenges. It'll make for a good and fun introduction for the freshies.
You can even save the live as a story at the end so that your freshies can refer to them afterwards.
We've shared with you how to get started on incorporating social media, namely Instagram, into your e-orientation. You can expect more noise to come from your accounts and you'll need people to filter and manage it. It's going to take quite some back-end effort but this is to make sure your freshies enjoy their e-orientation camp as much as you did. So get on with planning your social media strategy and if you need any ideas, we're open to sharing them (just slide into any of our inbox's).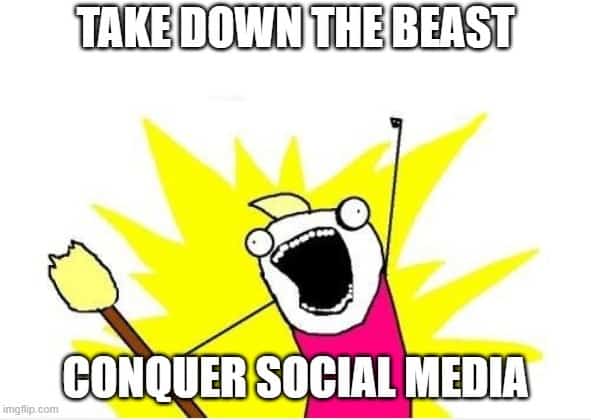 If you have any questions, you can leave them in the comments or you can slide into @allforu_sg's instagram DMs or telegram any of the student outreach executives. All points brought forward in this article and in posts to come were discussed in collaboration with them.
Stay tuned for the next post where we talk about how you're going to deal with your sponsors and vendors.
Liked what you read? Learnt something? Share it.
Share on facebook
Facebook
Share on telegram
Telegram
Share on whatsapp
WhatsApp
Share on linkedin
LinkedIn
Share on twitter
Twitter
STALK US. JOIN IN THE FUN.