Do you remember the time before Grab and Uber, when it was difficult to know the exact cost of your trip? We do, and we also know how equally hard it is to secure the cheapest apparel without sacrificing quality. So we have compiled 10 pro tips to help you understand the apparel ordering process so that you can get the highest quality apparel at the lowest quotes!
IF YOU NEED ADVICE ON MERCHANDISES SKIP TO POINT 9
#1 Always Be on the Lookout for Discounts and Promotions Available
As we all know, there are countless promotions and discounts going on throughout the year, and this is true for apparel printing too! Clinching discounts will further drive down your expenses, while still ensuring top tier apparel quality.
Keep reading to find out where you can find the latest ongoing discounts, vouchers, and promotions that you can utilise immediately to save your money!
These are the common keywords students search to find shirt printing services: 
Cheap shirt printing Singapore

Dri fit class t-shirt Singapore

Same day shirt printing Singapore

Bulk shirt printing Singapore

Custom design shirt Singapore

Shirt printing promotion Singapore
These do work in redirecting you to the top apparel printing services in Singapore, we don't deny that. However, you will be spammed with a ton of pushy, annoying messages thereafter. Nobody wants that! 
If you really want to find available discounts or promotions, why not check here first? We promise you will not get the spam messages, we hate them too!
We know you have an email template that you blast out to multiple apparel printing services. Many students, however, make the mistake of sending slightly edited templates one by one – but did you know that you can use the BCC function to do this in one step? This function enables senders to hide the other recipients of the email, and so each recipient will only see their own email address in the recipient box. Many people are unaware of this simple trick that will save you a lot of mind numbing work!
It is hard to know what to write in such an email, especially if you have never done it before. But fret not! We have a template here that you can use:
Dear Sir/Madam,
I am <your full name> from <your organisation/class, your school>. I would like to request <shirt quantity> of <material of shirt: cotton/dri fit/jersey etc.> <type of shirt: roundneck/polo/singlet/long sleeve/hoodie etc.> shirts. 
Attached is the shirt design we are looking to print. *remember to attach the image in pdf format!* The design will be <design size>, and it will be placed <design placement: front: logo/A4/A3; total colours in the front; back: logo/A4/A3; total colours in the back>. 
We would like to receive the shirts by <deadline>. Could we get the quote for these shirts? Thank you so much!
Best regards,
<your name>
<your organisation/class>
<your school>
#4 Understand How Vendors Derive Their Quotations
Most people are unaware of why certain shirts are more expensive than others, and how vendors come up with the different prices. Usually, vendors with storefronts in shopping malls will just quote you a price on their own whim, depending on their mood. However, they do have a certain minimum apparel printing price in mind, and this hinges on a few things.
The more colour your print has, the more expensive it will be since they will be using more ink. Also, a bigger print size will warrant a greater price. A3 prints are the most expensive, while A4 and logo prints generally have a similar price. As for shirt materials, dri fit tends to be pricier than cotton. The different methods of apparel printing have varying price levels too. Silkscreen (perfect for large quantities) is the most common, and most affordable. Heat transfer printing (perfect for small to large quantities) is a little more expensive, but almost as common. Embroidery printing is the least common, and because it is a premium method it is the most expensive too.
#5 Understand the Different Shirt Design Print Sizes
There are typically three different shirt design print sizes – A3, A4, or logo. But what do they mean?
Logo size generally refers to 8cm x 8cm designs by default, unless otherwise stated. A design that is as big as an A4 paper on a shirt is simply what they mean by A4 design size. Similarly, A3 size refers to two A4 papers, and it is usually in portrait orientation.
#6 Decide Which Apparel Printing Method is Best for You
As we have mentioned in the previous tip, there are a few different apparel printing methods with varying prices. They have their own pros and cons too.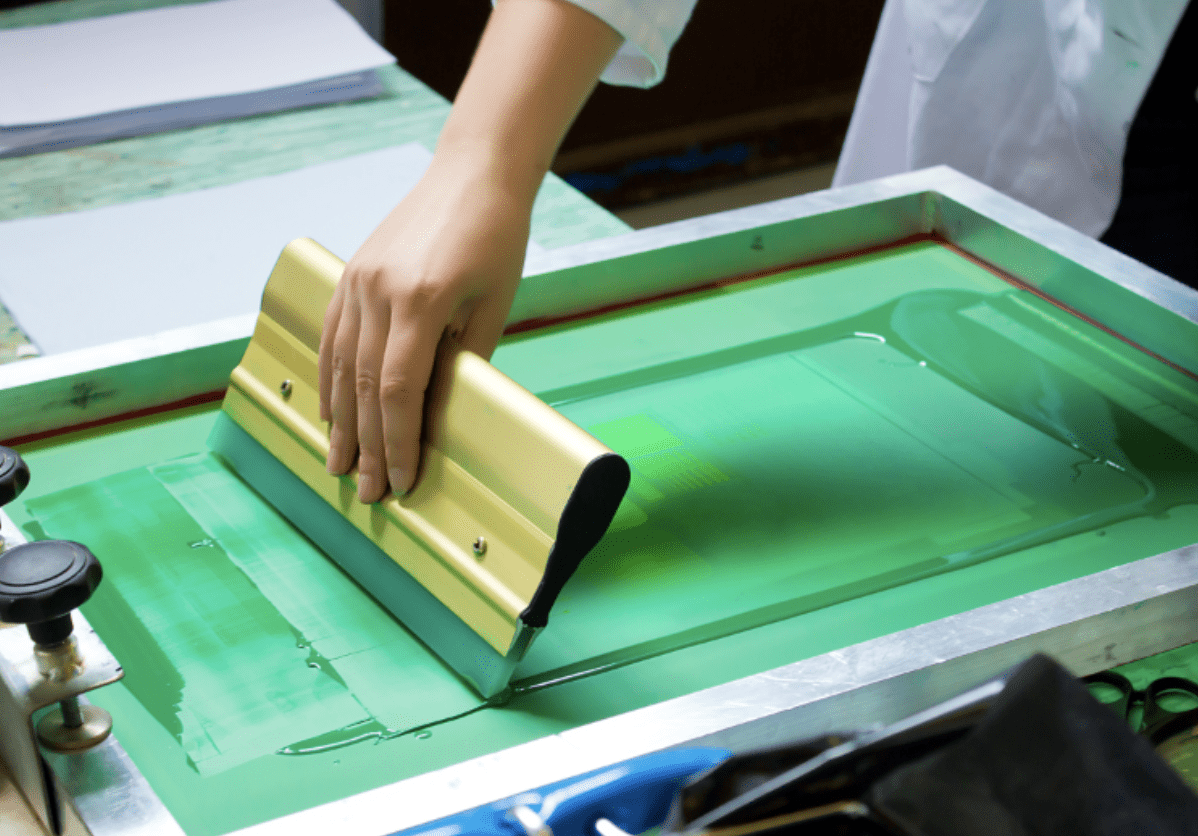 Silkscreen Printing Method
This method is appropriate for bulk printing of more than 200 apparels. Do note that the design should not have a gradient – there can only be solid colours as the silkscreen is unable to print gradients.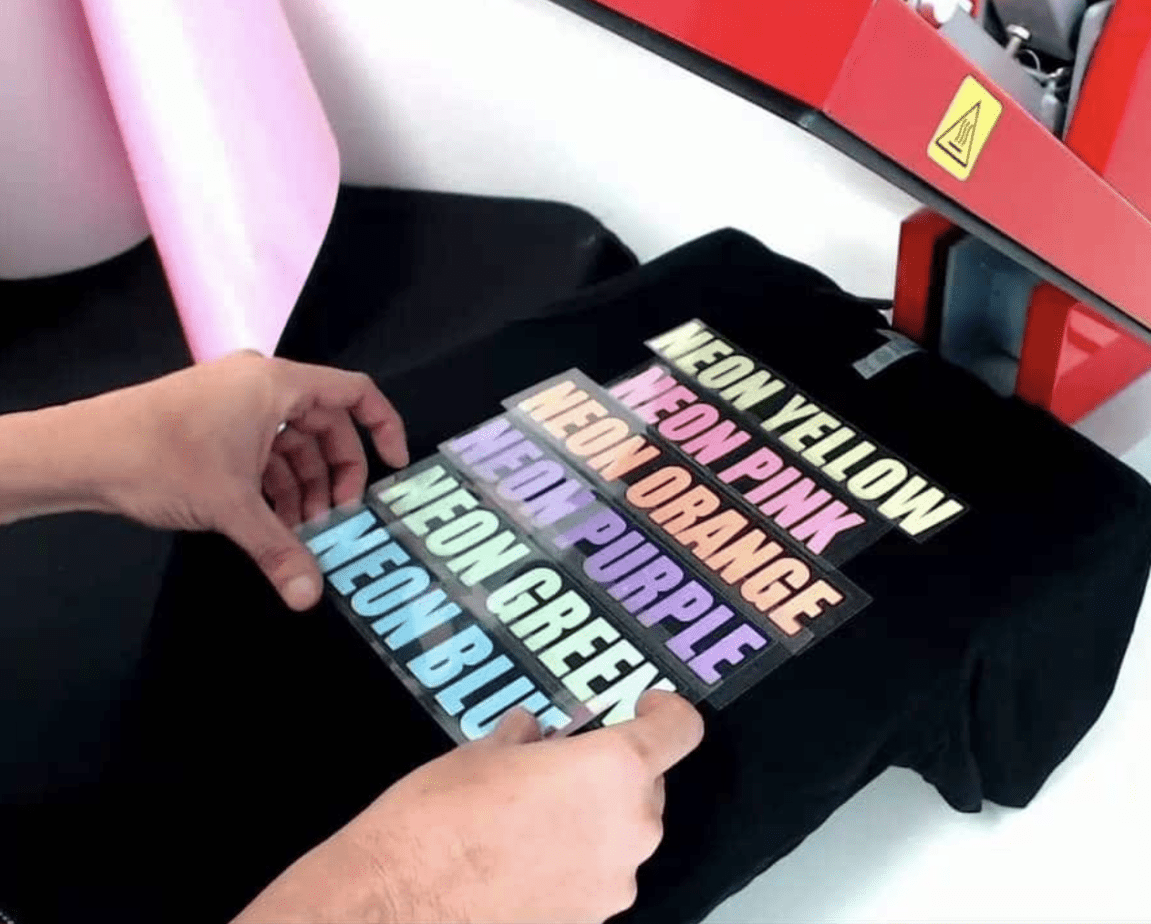 Heat Transfer Printing Method
You should opt for this printing method when you only require less than 100 pieces of apparel, or if you have gradients in your design. Also, it is appropriate for designs with many colours (like more than 3 colours).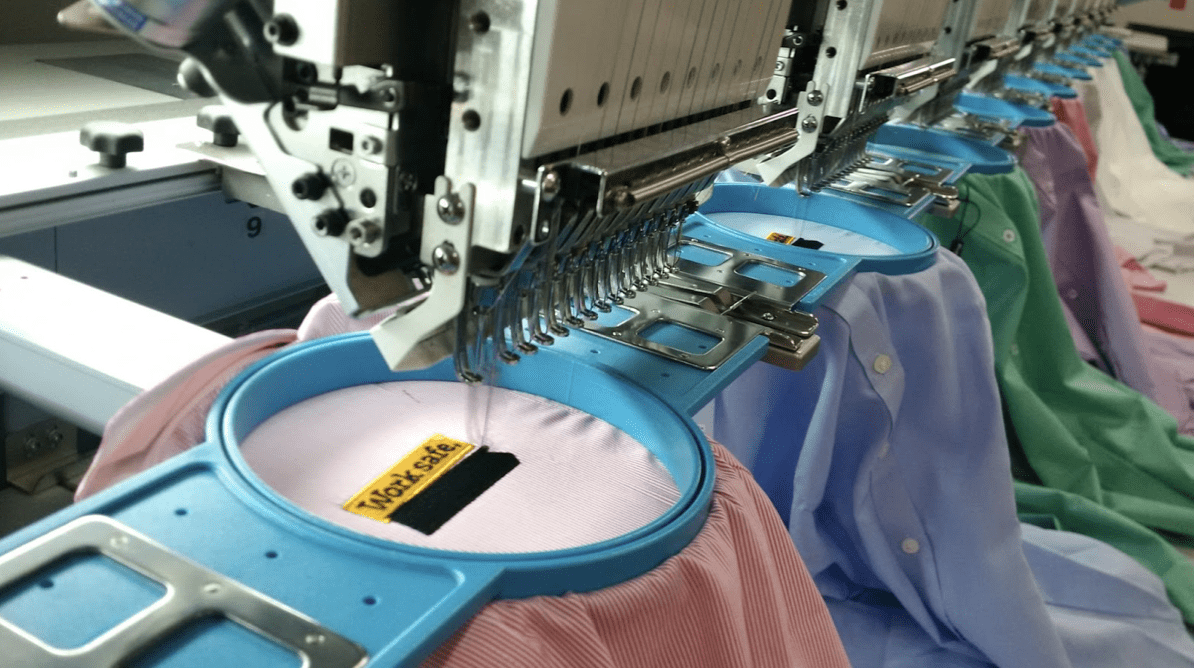 Honestly, embroidery printing is just a preference that is costly. It's either you want the premium feel or you don't. 
Basically, if a vendor offers to upgrade the printing method from silkscreen to heat transfer, just go for it as it's a good deal!
#7 Know the Difference Between What Corporates and Students are Looking for in Apparel Printing
Corporates generally focus on quality and comfort. They have higher budgets to afford better quality shirts and printing methods. Most corporates will order these custom apparels: 
Honeycomb Cotton Polo

Cotton Roundneck

Dri Fit Polo
They also tend to opt for embroidery or heat transfer printing methods.
On the other hand, students prioritise price and design. They typically need to work within a given budget, or have to raise funds to afford the apparels. Most students also look for t-shirts for their class, club, event, or sports. These are the usual custom apparels students order:
Casual Everyday Club/Class T-Shirts: Cotton/Dri Fit/Jersey Roundneck

Formal Event Club Shirt: Cotton Polo

Sports Shirt: Dri Fit Roundneck, Dri Fit Singlet
#8 Know How to Reduce the Costs as Much as Possible
There are times when you find the quotes for your apparels to be too expensive, but there are ways through which you can reduce the costs. You can do so by:
Reducing the size of your print from A3 to A4 size

Reduce the number of colours in your design

Change your shirt material to a cheaper one

Extend your deadline so vendors can use cheaper modes of transport if they need to buy raw materials from their respective suppliers
#9 Types of Merchandise You Can (and Should) Order
You may be looking for merchandise for your staff welfare as a HR official, or perhaps to print for events that your company or school organisation is hosting. Or you might be searching for appropriate tokens of appreciation for your clients. Whatever it may be, there are some things you should look out for.
It is perfectly normal to print your company/organisation or event logo on these items, and we even recommend it! The best merchandise are items that can be used daily, so that your recipients remember you. Some appropriate items are: thermal flasks, pens, laptop sleeves, laptop stands, handphone stands, ceramic mugs, tote bags, shoe bags, and jackets. This is not an exhaustive list, and the more interesting the better!  
#10 The Shortcut: Tap on AllForU's Printing Platform!
This process is undeniably a difficult one. So why do it alone? You can tap on AllForU's Printing Platform that has partnered with over 28 printing companies and vendors at present to help you streamline your apparel or merchandise printing process!
We are trusted by countless event organisers across Singapore, and have garnered close to 900 reviews on Google and Facebook. Provide us your budget and get your quotation and vendors matched within the same day. Fill up our apparel printing form here today!
Keep yourself updated to the latest apparel and merchandise printing deals in Singapore by joining our Sponsorship Alert Telegram Channel! Alternatively, you can click on this link < will need to insert link to gildan and oren sport and custom shirt colour for cotton and drifit > to do a quick check on the available discounts and promotions today!
You can download a list we have collated of all the available colours and brands of apparel printing vendors here too. If you want the sizing chart, do contact our friendly helpdesk on Telegram.
Save time, effort and money with these resources offered!